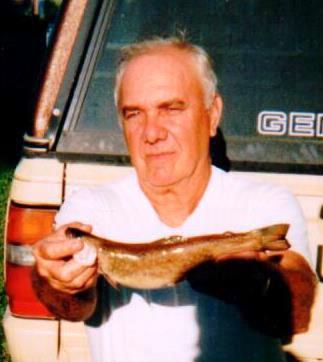 Joseph A. Babosh, 77, of Coleman, died Monday July 20, 2015 at home. He was born June 25, 1938 in Wayne County the son of the late Joseph & Nettie (Krause) Babosh. Joseph A. Babosh married Vivian I. Armentrout January 23, 1960 in Rosebush. Joe retired from the Dow Chemical Company in 1994 after 28 years of service, and was a lifetime farmer in the area. He served on the Wise Township Board as a trustee, Coleman Fire Board, and the Coleman Board of Education.

Survivors include his wife Vivian, sons Mike Babosh, Andy & Betsy Babosh all of Coleman, Paul & Wu Babosh of Lansing, 9 grandchildren: Sarah Blackburn, Nichole Babosh, Zachary Babosh, Andi Jo Babosh, Joseph Babosh, Terry Babosh, Jamie Babosh, Brody Babosh, Clarence Babosh and 2 great-granddaughters, Annabelle and Amelia Blackburn, sister-in-law Joyce Babosh. He was preceded in death by his granddaughter Dorothy Ann Babosh, brother Al Babosh and a sister Lottie Golles.

Funeral services will be held 11:00 am Friday July 24, 2015 at St. Henry's Catholic Church, Rosebush, with Rev. Prentice Tipton officiating. Burial will take place in St. Henry's Cemetery. Friends may call at the O'Laughlin Funeral Home, Inc., Coleman on Thursday from 2-4 & 6-8pm and at the church on Friday starting at 10 am until the time of services. Memorials are suggested to Donor's choice.