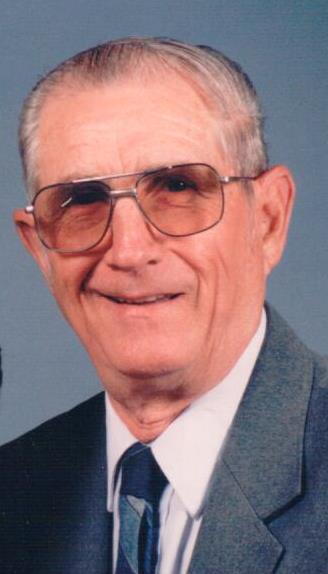 Benjamin E. Kleinhardt, 87, of Coleman, died at home Tuesday December 22, 2015, with his family by his side. He was born in Clare September 3, 1928 the son of the late Ernest & Janice (Schaaf) Kleinhardt. Ben married Dessie Lee Roberson May 27, 1949 in Clare. She preceded him in death August 14, 2015. Ben started his career as a carpenter working in the Clare area, with his grandfather, Ernest Kleinhardt. He then worked at Holley Carburetor for 22 years. Ben retired from Coleman Community Schools in 1990, where he worked as a custodian in for 18 years.



Ben and Dessie loved the outdoors. They frequently traveled the western United States and camped out in nature. They spent many hours walking together. Ben was fond of hunting. Pheasants and deer were his favorite game.



Survivors include his children: Valerie & Francis Ellison of Coleman, Vicki Kleinhardt Phillips of Lansing, Alan & Sharon Kleinhardt of Coleman, 8 grandchildren, 19 great-grandchildren, sisters: Dorothy Garver of Clare, Joan Burton of Clare, Barbara Atkinson of Clare and Judy Schaaf of Laingsburg. Ben was also preceded in death by his brother David Kleinhardt.



Funeral services will be held 11:00 am Monday December 28, 2015 at the Coleman Wesleyan Church, with Rev. Jack Steenbergh officiating. Burial will take place in the Warren Township Cemetery, Coleman. Friends may call at the church on Sunday from 3-7 pm and on Monday starting at 10 am until the time of services. In lieu of flowers memorial contributions may be directed to Heartland Hospice.