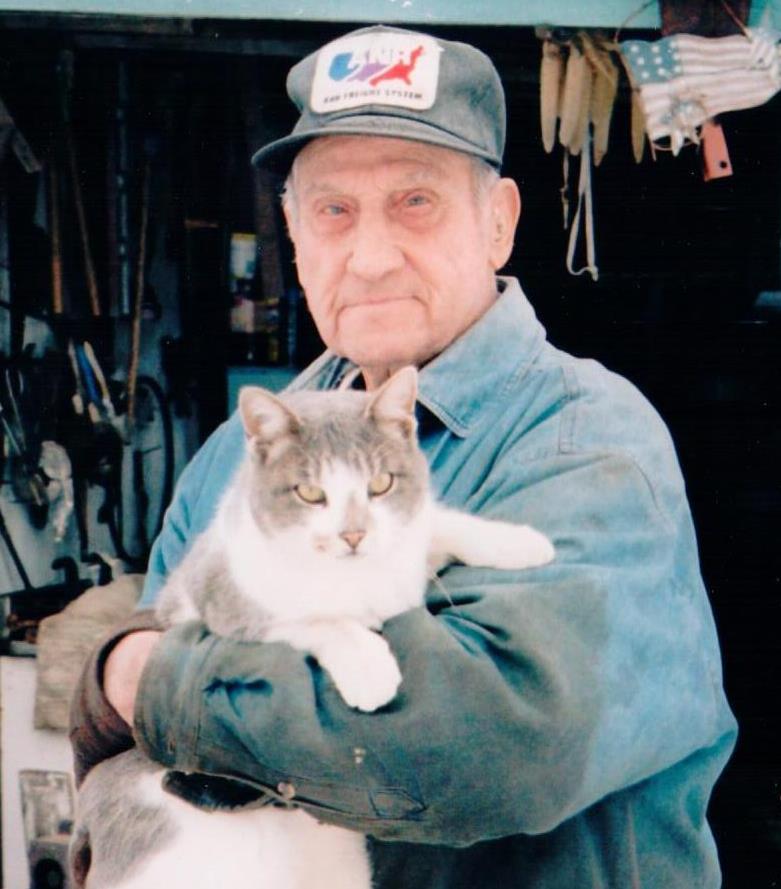 Cecil V. Rydman, 102, of Beaverton, passed away Thursday April 5, 2018 at Horizon Assisted Living in Clare. He was born September 22, 1915 in Gladwin County the son of the late Alfred and Elizabeth (Sautter) Rydman. Cecil attended Hersch School through the 8th grade and then he started working and helping farm. On September 17, 1938, he married his wife Erma E. Seaman. They were married for 70 years until her passing October 18, 2009. Cecil worked at numerous jobs before employment at the Dow Chemical Company and his retirement in 1975. Cecil enjoyed farming, wood cutting, (at age 99, he cut 18 cords of wood) and tapping maple trees, growing his own food to eat and sell and using his backhoe. All his life he loved singing and playing his guitar with family and friends. He could remember literally hundreds of songs. His advice to live a long life was to get off you butt and go to work. He loved his cat, Sassy, Who kept him company many years.

Surviving Cecil are his 5 daughters: Gail (Bob) Farmer, Phyllis (Clyde) Braman, Sandy (Ernie) Goold, Maxine Dargie and Teresa (Vern) Gray, 14 grandchildren, 31 great-grandchildren, and 12 great-great-grandchildren. He was preceded in death by his brothers: Arthur, Homer, Leslie, Frank Charles and Herb, sisters: Viva Johnson, Florence Childs and Beulah Brown.

Funeral and committal services will be held at 12 noon Tuesday April 10, 2018 at the Coleman Assembly of God Church with Pastor Otto Johnsen officiating. Burial will take place in the Warren Township Cemetery, Coleman. Friends may call at the O'Laughlin Funeral Home, Inc.,
Coleman on Monday from 4-8 pm and at the church starting at 11am until the time of services. Memorials are suggested to MidMichigan Hospice.