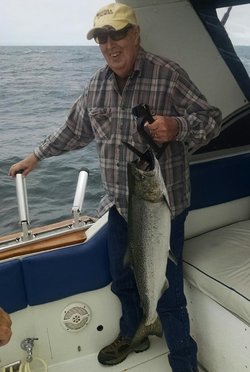 Charles A. Allen, 75, of Coleman, died Friday January 27, 2017 at MidMichigan Medical Center, Midland, surrounded by his family. He was born March 22, 1941 in Mt. Pleasant, the son of the late Charles E. & Mary Louise (Williamson) Allen. Chuck married Sandra K. Morford August 17, 1963 in Mt. Pleasant. He was employed with The Dow Chemical Company, retiring in 1995 after 29 years of service. Chuck enjoyed the outdoors, hunting and fishing with his family. He was also an avid fan of dirt track auto racing.

Survivors include his wife of 53 years, Sandra of Coleman, children Sherrie Allen & Mitch Crampton of Hope, Jay & Lonna Allen of Coleman, 3 grandchildren; Seth, Ciera, Eli; sisters Maris Weston of Edmore, Betty Cady of Mason, Judy Coffell of Weidman, Carol & Rick McCune of Edmore, and sister-in-law Saundra Allen of Potterville. Chuck was preceded in death by his brother Gary Allen.

Cremation has taken place. Memorial services will be held at a later date. Donations may be directed to the donor's favorite charity.