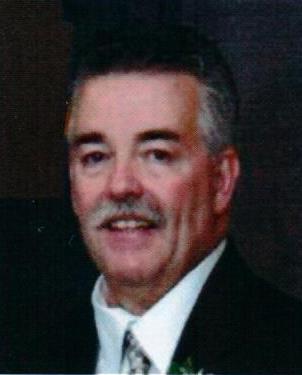 Charles W. "Chuck" Amble, 61, of Coleman died Wednesday September 28, 2016 at the MidMichigan Medical Center, Midland, with his family by his side. He was born in Mt. Pleasant July 25, 1955, and grew up in Harrison, MI, the son of the late William & Margery (McClain) Amble.
Chuck married Kathleen M. Fox, his high school sweetheart, in Coleman October 15, 1977. He worked for 38 years as a bank manager for both Chemical Bank, and Isabella Bank, retiring in 2015. He enjoyed working with young people. He spent several years coaching basketball and softball, and was an avid sports enthusiast, whether watching or playing. Outdoor activities were his passion including hiking, skiing, and snowshoeing. Chuck had a strong belief in community involvement; he was active with development of the Coleman Mile for the Pere Marquette Rail Trail, and spent several years working with the Midland Foundation, along with The Affordable Housing Alliance.
Survivors include his wife Kathy of Coleman, children; Angela & Brian Kandler of Mason, Adam Amble of Jackson, Alison & Carl Hubble of Midland and a brother Russell & Karen Amble of San Antonio, TX. He was preceded in death by his brother Chris Amble.
Funeral and Committal services will be held 2:00 pm Sunday October 2, 2016 at the O'Laughlin Funeral Home, Inc., Coleman with Cheri Davis. Friends may call at the funeral home on Saturday from 2-4 & 6-8 pm and on Sunday starting at 1pm until the time of services.
In lieu of flowers, donations will support the Smolenski MSA Research Fund. Checks may be made to "University of Michigan" and sent to Medical Development, 1000 Oakbrook, Suite 100, Ann Arbor, MI 48104-6815. You may also call
734-998-6893
or visit the website
http://victors.us/charlesamble
to make your gift.