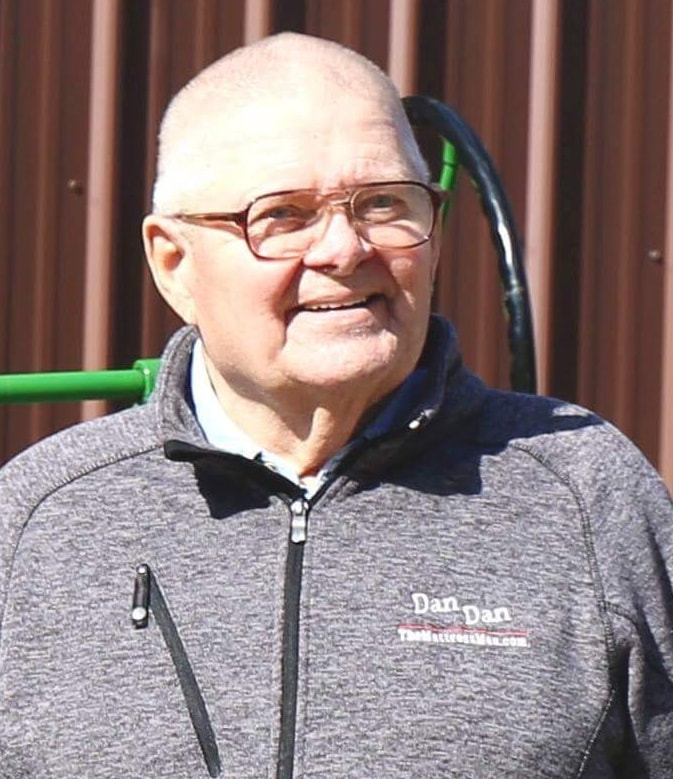 Daryl Ralph Ward 79 of Coleman/North Bradley died at home Wednesday July 19, 2017 with his family by his side. He was born in Midland, August 16, 1937. The son of the late Alice Pearl (Rau) and Ralph Ward. He married Sally Ann (Peters) Ward August 23, 1958 in Midland.

Daryl was a Jack of All Trades, master of all. Daryl owned Ward Sales and Service, in North Bradley, using his talents to repair pumps, motors, and a plethora of other creative repair projects for many through Midland County and beyond. He retired from Dow Chemical in 1990 (15 years), he was previous employed at Hawkins Printing and Briley Electric in Midland.

He was active in the Coleman Lions, Michigan Good Sam's Camping Club, Winters Park Activities Board (Zephyrhills FL), Bemidji Elks Lodge (MN). He was the Geneva Township Constable for 16 years. In his younger days he was active in the Coleman Jaycee, Bowling Leagues, and was an Eagle Scout. Daryl supported many 4-H youth, as a volunteer, mentor and livestock bidder.

Survivors include his Wife of 59 years, Sally Ann (Peters), Son Michael Daryl (Barb) Ward, Coleman. Daughter, Ann Marie Ward, Bemidji MN. Grandchildren: Ryan Michael Ward, Kalkaska MI, Nathan Daniel (Katie) Ward, Waterford MI, Taylor Elizabeth Fankhanel, Minneapolis MN, Brooke Marlena Ward, Coleman, Miranda Lila Thiel, Bemidji MN, Riley James (Ashley) Aultman, Mt Pleasant, Chelsea Lynn Aultman, Ypsilanti MI, Nicole Marie Aultman, Grand Rapids. (Grandchildren; Ryan, Nathan (Katie), Taylor, Brooke, Miranda, Riley (Ashley), Chelsea, and Nicole.) Great Grandson, Benjamin Nathan Ward, Waterford MI
(Great Grandson, Benjamin) Sister, Martha Kay Richey, West Hartford CT. Sisters-In Law, Lillian Mae (Peters) Aultman, and Esther Mae (Miller) Peters, Coleman MI. Nancy Jane (Peters) Buzzell, Gladwin MI. Brother In-Law Edward Lawrence (Ginger) Peters, Reed City. Many nieces, nephews, cousins and dear friends. He was preceded in death by his parents, Ralph and Alice Pearl Ward, Brothers in Law, Karl Arthur Peters, Robert Loren Buzzell, George Roger Aultman. Special friends Ford and Donna Bowers.
Funeral services will be held 11:00 am Saturday July 22, 2017 at the O'Laughlin Funeral Home, Inc. with Priest Gerald (Duke) Gardella and Elder Mike Mogg. Burial will take place in the Geneva Township Cemetery. Friends may call on Saturday starting at 10 am until the time of services. Memorials are suggested to the Alzheimer's Association, through the Coleman Senior Center.