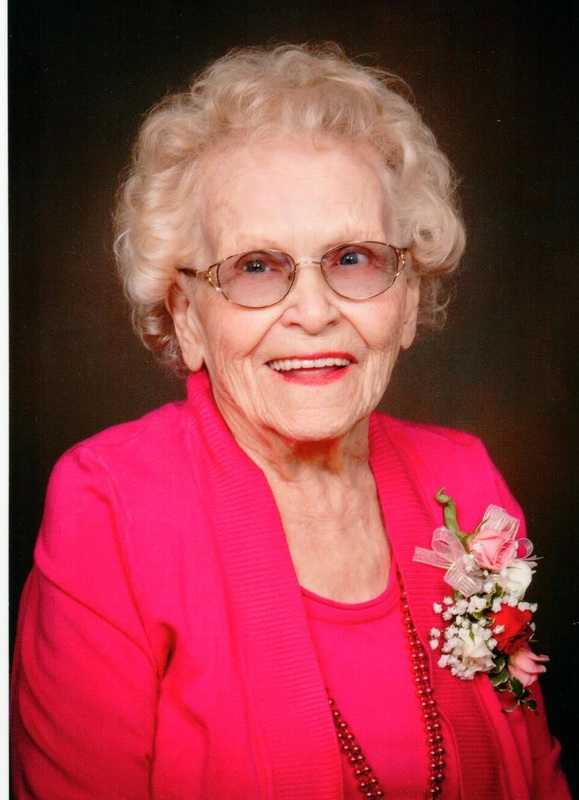 Effie May Acker, 97, died at her home on September 29, 2016. She was born on Valentine's Day, February 14, 1919, in Isabella County. She graduated as salutatorian of the 1936 class of Coleman High School. Effie and the late Lorence E. Acker married on her birthday in 1937 and made their home on the corner of E. Coleman and Loomis Roads. For forty-four years, they owned and operated Ackers' Sales & Service, where Effie clerked, kept books, and ran business errands while also maintaining the family home and raising four children. In 1986 she took up painting as a hobby. In 2001 she wrote a memoir about her early years near Detroit, and also about surviving the Depression next door to her grandparents' farm on Battle Road, Isabella County. Effie was always interested in birds and animals and loved her special dogs.

Effie is survived by children Rhea (Mike) Dow, Carol (Glenn) Sanford, Richard (Nicki) Acker, and Loren Keith (Jeanette) Acker; grandchildren Michael (Stephanie) Dow, Diane (Russ) Hullet, Kevin (Jeane) Shauger, Renee (John) Young, Elizabeth Acker, Rebecca Arneson, Dawn Baker, Mark (Lynda) Acker, Brad (Melanie) Acker; 17 great grandchildren; several great great grandchildren; her sister Doris Neff of Clare.; and her many friends. In addition to her husband, family preceding Effie in death were brothers Alwin Lennox and Forest Lennox and grandson Kirk Shauger.

Funeral and committal services will be held at the O'Laughlin Funeral Home, Inc. in Coleman on Monday October 3 at 11 a.m. Visitation hours are 6-8 p.m. on Sunday October 2 and on Monday starting at 10 a.m. until time of service.

Memorials will be appreciated by the Coleman Library and the Humane Animal Treatment Society, 1105 S. Isabella Rd., MI 48858.