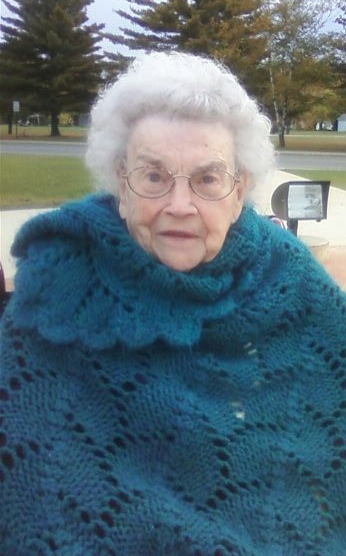 Esther J. Harsh, 92, of Coleman, died at home surrounded by her family, Thursday January 30, 2014. She was born in Isabella County, September 25, 1921 the daughter of the late Harry B. & Delia (House) Wild. Esther J. Wild married Arthur D. Harsh January 5, 1941 in Shepherd. He died April 8, 1976. She had retired from the Dow Chemical Co. in 1986 after 23 years of service. After retirement, she became an avid seamstress, quilter and traveled all around the world.

Survivors include her children: Karen & Ronald Schrieber of Higgins Lake, Sandra K. Vining of Gladwin, Richard D. & Sue Harsh of Coleman, Roxy & Gary Brandon of Coleman, 13 grandchildren, 22 great-grandchildren, sisters: Donna Foss of Scottsdale, AZ, Helen Gieseler of E. Lansing, Nancy Wild & Sharon Dewey of Scottsdale, AZ, brother-in-law Bill Wood of Clare. Esther was preceded in death by her sister Audrey Wood.

A Celebration of Esther's Life will be held 11:00 am Saturday February 8, 2014 at the O'Laughlin Funeral Home, Inc. Friends may call at the funeral home on Saturday starting at 10 am until the time of services. Memorials are suggested to the Coleman Veterans Memorial.