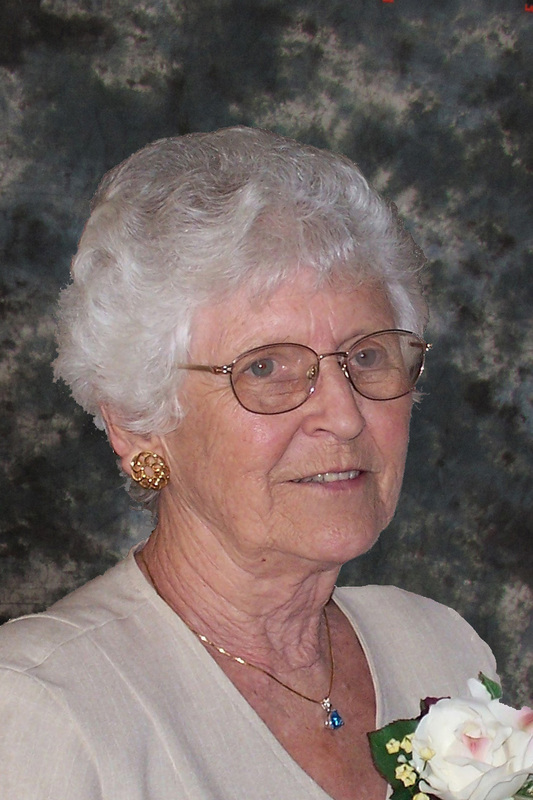 Gertrude E. (Lareau) Flegel, 84 of North Bradley, died Monday, October 27, 2014 at MidMichigan Medical Center after a brief illness. She was born August 16, 1930 the only child of the late Modest Joseph Lareau and Dorothy (Hart) Lareau. Gert graduated from Standish High School in 1948. After graduation from high school, Gert attended Arenac County Normal and began her teaching career in Sanford. Gert married Vernon Flegel in Standish on June 26, 1954. After her marriage, Gert worked for the Dow Chemical Company for a short time before taking a few years off to raise her children. Once her children were all in school she attended Central Michigan University where she earned a Masters degree. After graduation from CMU she began teaching in Gladwin where she retired in 1990 after teaching for 18 years.

Gert enjoyed many outdoor activities, including: hunting and fishing with her husband Vernon, spending time at the lake, gardening, and her art work. She was also an avid reader.

Gert is survived by her three children Kellene Gregor of Coleman, Scott of Twining, and Eric of Royal Oak and; five grandchildren Steven Gregor of Austin Texas, Christopher Gregor of Louisville, Kentucky, Michael Gregor, of West Branch, Matthew Flegel of Twining and Sarah Jansen of Twining; and three great-grandchildren

Gert was predeceased by her parents and

her husband of 55 years Vernon.

Funeral services will take place at 1 p.m. Friday, October 31, 2014 at the O'Laughlin Funeral Home, 215 W. Adams Street, Coleman with burial in the Geneva Community Cemetery. Gert's family will receive friends at the funeral home on Thursday from 5 – 8 p.m. and on Friday noon until the time of service. In lieu of flowers, contributions may be made to the Coleman Community Schools Board Scholar Program.