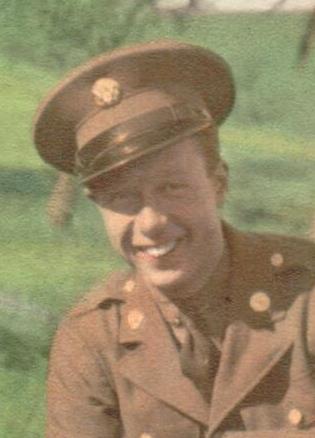 Harry J. Brown, 98, formerly of Coleman, died Monday January 8, 2018 at home in Harrison. He was born November 10, 1919 in Midland County the son of the late Harold & Mary (Fenton) Brown. He married his wife Marion, who preceded him in death. He then married Erma Middleton Gable April 25, 2006.

Harry was a WWII U.S. Army veteran serving in battles in the Rhineland, Ardennes and Central Europe. He was a member of the CCC in Mass, Michigan.

Survivors include his wife Erma, sons James & Peggy Brown of Coleman, Thomas & Penny Brown of Harrison, daughter Melinda Durecka of Charlotte, stepsons Rick & Mary Lou Middleton of Coleman, Bill Middleton of Coleman, Dan Middleton and Jennifer of OK, stepdaughters Faye & David Griswack of Dearborn, Jan & Greg Wilbur of Coleman, Ann & Barri Woods of Saginaw, Mary & Loren LaValle of Harrison, several grandchildren, many greatgrandchildren and great-greatgrandchildren, sister Mary Lou Etherton of Midland. He was preceded in death by son Joseph Brown, brothers Frank, Robert & Harold "Bill" Brown, sister Dorothy Brown.

Funeral and committal services will be held 1:00 pm Friday January 12, 2018 at the O'Laughlin Funeral Home, Inc. Friends may call at the funeral home on Friday starting at 11:00 am until the time of services. Memorials are suggested to the Coleman Veteran's Memorial.