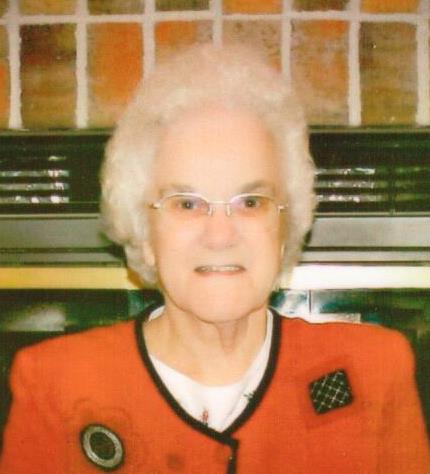 Irene M. MacKenzie, 91, of Coleman, died Monday, October 10, 2016, with her family by her side. She was born on April 27, 1925 in Bay City, MI to the late Otis and Laura Gary.
Irene married George C. MacKenzie on July 10, 1943, in California where he was stationed in the Marines. They resided in Bay City and had five children then later moved to Coleman. He preceded her in death February 19, 1966. Irene enjoyed baking, bowling, reading, putting puzzles together, quilting and especially loved being with her grandchildren and great grandchildren.
She is survived by her children: LeRoy (Bonnie) MacKenzie, Wanda (Leslie) Beamish, Nancy (Ronald) Konopnicki, George (Val) MacKenzie.
Also 10 Grandchildren; Kimberly (Mike) Konopnicki, Lisa Torres, Michelle (Mark) Bone, Angela (Kevin) Frasher, Darrick (Cindy) MacKenzie, Chad (Melissa) Konopnicki, Stacie (Ken) Crawford, Sarah (Matthew) Graham, Jennifer (Kyle) Shelby and Rachel (Jake) Schocknesse; and 19 Great Grandchildren.
Irene was preceded in death by her son Alan MacKenzie and her siblings: 4 sisters and 3 brothers.
Funeral and committal services will be held 11:00 am Thursday October 13, 2016 at the O'Laughlin Funeral Home, Inc., Coleman, with Rev. Nathan Reed officiating. Burial will take place in Midland Memorial Gardens. Friends may call at the funeral home on Wednesday from 2-4 & 6-8pm and on Thursday starting at 10 am until the time of services.