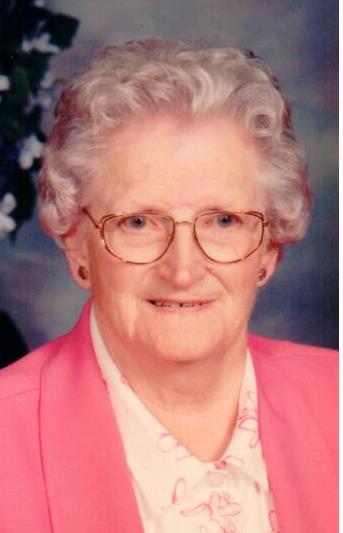 Kathryn Virginia (Methner) Fike, 95, passed away Thursday October 2, 2014 at the Laurels of Mt. Pleasant. She was born November 21, 1918 to the late Edward & Daisy (Baughman) Methner. Kathryn married Lester Fike March 29, 1936 in Coleman, and 4 daughters were born to this union. She was a long time Coleman resident, living on the Fike family farm for over 50 years.

Kathryn was a graduate of Coleman High School in 1934 and then attended CMU. In 2014 she attended the graduation of her great-granddaughter Micca Crampton, which was also her 80th anniversary of graduating. She will be remembered as a long time employee of Simon's Elevator, and as a pianist/organist at the Shepherd Church of the Brethren where she was a member for over 40 years.

Kathryn is survived by her daughters: Lovene (William) Witkovsky of Irving, TX, Lee McDowell of Parker TX, Lynn Brugger of Coleman, 10 grandchildren, 24 great-grandchildren, 11 great-great-grandchildren, son-in-law Ronald Geeck, sister Isabella (Pete) Dominguez and several nieces and nephews. She was preceded in death by her parents, husband, daughter Sharen Geeck and son-in-law Frank McDowell.

Funeral services will be held 11:00 am Monday October 6, 2014 at the Faith United Methodist Church, Coleman, with Rev. Paul Nestor officiating. Burial will take place in the Warren Township Cemetery, Coleman. Friends may call at the O'Laughlin Funeral Home, Inc., Coleman on Sunday from 2-8pm and at the church on Monday starting at 10 am until the time of services. Memorials are suggested to the NLCF Church of the Brethren Women's Fellowship, 7989 E. Broomfield, Mt. Pleasant, MI 48858 or donor's choice.