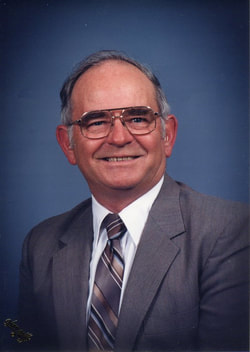 Larry B. Hansen, 79, of Coleman died Saturday October 14, 2017 at MediLodge of Midland. He was born April 16, 1938 in Manistee the son of the late Vernal & Altha "Mussetta" (Borden) Hansen. Larry married Doris N. Dingman April 19, 1958 in Bellaire. He was a retired plant mechanic at Dow Chemical Company retiring in 1996 after 30 years of service. Larry was also a lifetime carpenter working on several homes in the area. He loved to fish, summer or winter. Larry was a member of the Coleman Wesleyan Church.

Survivors include his wife Doris of Coleman, sons; Steve & Sandy Hansen of TN, Ken & Sharon Hansen of Midland, Paul Hansen of Coleman, 6 grandchildren, 3 great-grandchildren, sister-in-law Dorothy Hansen of Coleman, and several nieces and nephews. Larry was preceded in death by his brother David Hansen, sister Velta Orlando and daughter-in-law Carole S. Hansen.

Funeral services will be held 11:00 am Tuesday October 17, 2017 at the Coleman Wesleyan Church, with Rev. Scott Hayes officiating. Burial will be in the Warren Township Cemetery, Coleman. Friends may call at the O'Laughlin Funeral Home, Inc. on Monday from 2-4 & 6-8 pm and at the church on Tuesday starting at 10 am until the time of services.