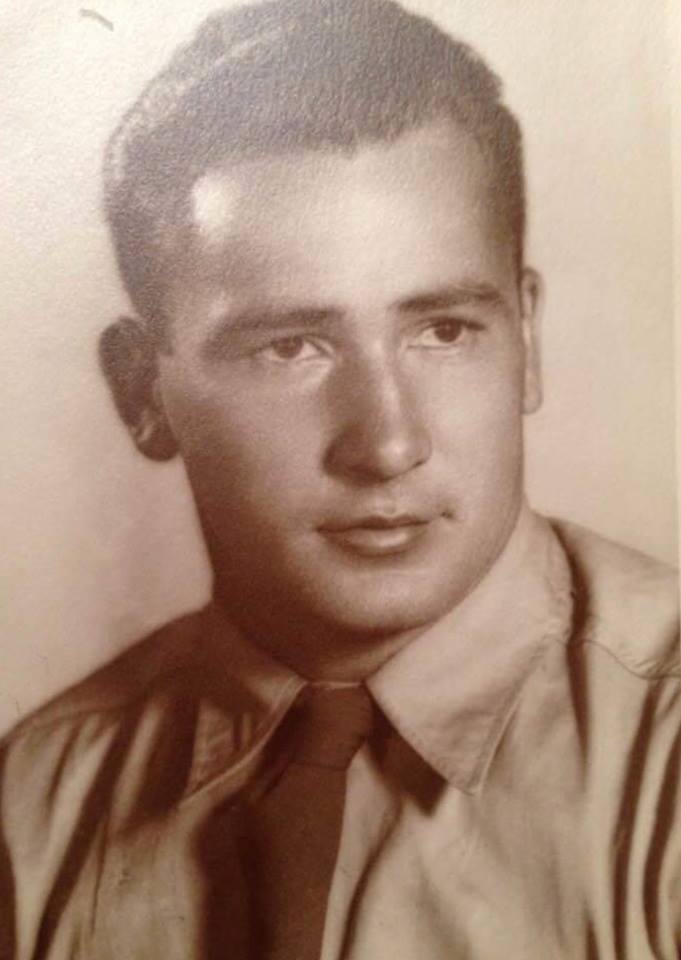 Leo James Rogers, 98, of Coleman, died at home Saturday February 24, 2018. He was born October 11, 1919 in Saginaw, the son of the late Albert & Louise (Pedrotti) Rogers. Leo married Helen "Gerry" Walker of Clare, April 12, 1947. She preceded him in death in November of 2003. Sergeant Leo Rogers served with the U.S. Army, during WWII, in the 209th AAA Automatic Weapons Battalion until his disc...harge in 1945. He was employed at General Motors in Saginaw for 32 years, retiring in 1977.

Survivors include his daughters: Jean (Del) Campbell of Coleman, Mary Rogers (Gary Cozat) of Coleman, grandchildren: Marc (Sheri) Sprague, Lance (Richelle) Campbell, Max (Mallery) Campbell, Brianna (Jeremy) Jarnigin, Kelsie Cozat, Grace Cozat, Lindsey (Canaan) Sipe, Adam (Mandy) Cozat, 9 great-grandchildren and many nieces and nephews. He was also preceded in death by his granddaughter Jennifer Jo Sprague, brother, Wilfred Rogers, sisters: Elizabeth Dyer, Alice Niederstadt, Cecilia Benaway, Rosemary Morris and Loretta Egerer.

Funeral and Committal services will be held 11:30 am Wednesday Feb. 28, 2018 at the O'Laughlin Funeral Home, Inc., with Rev. Daniel J. Fox officiating. Friends may call at the funeral home on Wednesday, starting at 10:30 am until the time of services. In lieu of flowers please consider a donation to Michigan House, Inc., who provided care and companionship to Leo for several months or to MidMichigan Home Care.