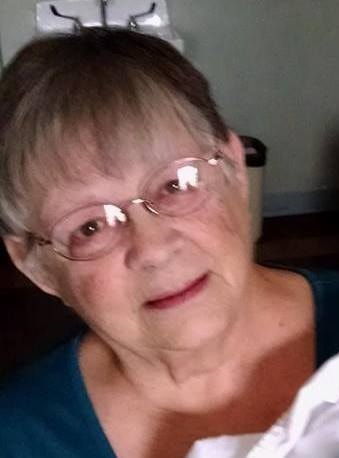 O'Laughlin Funeral Home, Inc.
215 W. Adams Street
P.O. Box 126
Coleman, MI 48618-0126
(989)465-1551
Fax (989)465-6337




Lucille E. "Lucy" Bromm, 74, of Coleman, passed away Saturday September 9, 2017 at Mid-Michigan Regional Medical Center of Midland. Lucille Ellen Fine was born January 5, 1943 in Detroit, MI the daughter of the late Emery and Helen (White) Fine. She graduated from Thurston High School in 1960. She then attended nursing school at Harper Grace Hospital graduating in 1963 as a Registered Nurse. She enjoyed a lengthy career in nursing, retiring from Midland Hospital as a pediatric nurse, where she touched many lives of doctors, co-workers, and patients.

Lucy had a passion for crafts, sewing and knitting. She was also active with her children in 4-H and numerous other activities. Lucy was also a seamstress for many at need and also made infant bereavement outfits.

Surviving are 5 daughters and their spouses, Amy (Pat) Hovey, Coleman; Lorie (Steve) Fox, Coleman; Karen (Carl) Cecil, Riverdale, MI; Glenda (David) Bowerman, St. Louis, MI and Becky (Bryan) Sysak of Coleman. Also one sister-in-law, Sandy Fine of Livonia MI, 16 grandchildren, 6 great-grandchildren.

She was predeceased by her parents, one brother, Jim Fine. Also one grandson Zachary Hovey.

Funeral Service will take place 11:00 am on Friday September 15, 2017 at Faith United Methodist Church, 209 E. Jefferson in Coleman. Friends and relatives may visit at the church on Thursday, September 14, 2017 from 2-4 and 6-8 pm and on Friday from 10:00 am until time of service. Rev. Nathan T. Reed will officiate with burial to follow at Warren Township Cemetery. Those planning an expression of sympathy may wish to consider memorials to the Pediatric Unit of Mid-Michigan Regional Medical Center of Midland.

Arrangements are entrusted to O'Laughlin Funeral Home of Coleman.