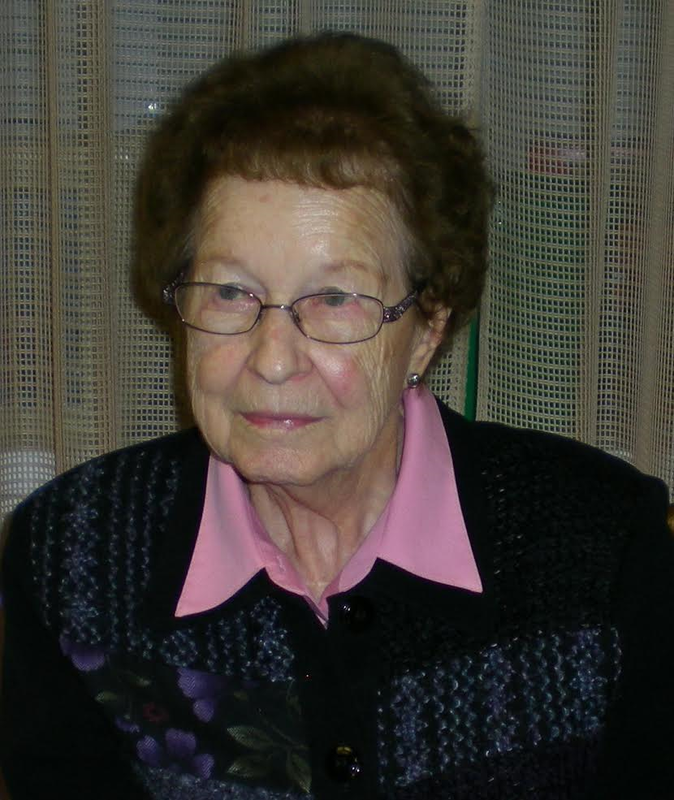 Mary Rellinger, 91 of Coleman died December 9, 2016 at her home, surrounded by her family. She was born Mary Ellen Miller on November 12, 1925 in Warren Township the daughter of Edgar and Edna (Anderson) Miller.
Mary married Harold D. Rellinger on August 31, 1946 in Coleman. She was a homemaker and Real Estate agent. She was an amazing cook, baker and seamstress. She loved to garden and spent many hours in her flower beds. Mary also enjoyed playing cards and Yahtzee with her family. In her early years she was nanny and maid for a doctor's family in Midland, then working as a clerk at JC Penney and as an operator at Bell Telephone.
Mary is survived by her children; Ronald (Christie) Rellinger of Coleman, Judith (Richard) Havens of Alma and Carla (Suzanne Beeche) Rellinger of Coleman. Three grandchildren; Wendy Acker, James Leon Duane (Tammy) Acker and Aimee Hackett. Three great grandchildren; Jason Stricker, Gabrielle Roderick, and Cole Haven Acker and one great great granddaughter. She is also survived by her sister, Mable Shephard, and a brother, Arthur Miller both of Coleman.
Mary is preceded in death by her husband Harold; 2 brothers, Lawrence and Walter Miller.
Funeral services will held at 11 a.m., Tuesday, December 13, 2016 at O'Laughlin Funeral Home in Coleman with Pastor Tom Rellinger officiating. Burial will take place in the Warren Township Cemetery, Coleman. Friends may call at the Funeral Home on Monday, from 2 - 4 and 6 – 8 p.m. and starting at 10 a.m. until the time of services. Memorials are suggested to the Coleman Veterans Memorial and the Coleman Community Food Pantry.