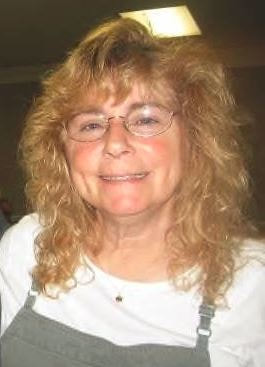 Paulette Lyn Jones, 67, of Coleman, died Sunday January 7, 2018 at MidMichigan Medical Center, Midland with her family by her side. She was born April 19, 1950 in Wayne the daughter of the late Albert (Doris) & Verna (Davis) Nieman. Paulette L. Nieman married Ronald "Kenny" Jones July 27, 1968 in Belleville. She retired from Coleman Community Schools in 2007 after 19 years, where she was employed as a bus driver.

Survivors include her husband Ronald "Kenny" Jones of Coleman, daughters, Shawn Marie & Ryan MacPhee of Coleman, Karrie Lyn & Lennie Brown of Sparta, grandchildren Ethan, Abigail and Mason Brown, Matthew and Zachary MacPhee, brothers: David & Lisa Nieman of Belleville, Daniel & Donna Nieman of Wellston, Thomas & Linda Bitner of Belleville, Patrick & Carol Bitner of White Lake, sister, Barbara & Charles Harris of White Owl, GA, sister-in-law Barb Nieman and brother-in-law Mitchell Greca, along with many nieces and nephews. She was preceded in death by her parents, sister, Kathleen Greca, nephew and Godson Derek Greca, and brothers, Donald Nieman, Ray and Jerry Bitner.

Paulette loved spending time with family and friends. She was happiest at "The Lake" taking pontoon rides, sitting around the bonfire and taking golf cart rides. She enjoyed traveling with Kenny. They spent many winters RVing in Florida and Arizona. She loved her job at Coleman Schools, where she treasured every child like her own. Paulette was strong in her faith and we rejoice knowing she is sitting at the feet of Jesus.

Funeral services will be held 11:00 am Thursday January 11, 2018 at the Faith United Methodist Church, Coleman with Rev. Nathan Reed officiating. Burial will take place in the Warren Township Cemetery, Coleman. Friends may call at the O'Laughlin Funeral Home, Inc. on Wednesday from 2-4 & 6-8 pm and on Thursday at the church starting at 10 am until the time of services. Memorials are suggested to St. Jude Children's Research Hospital.