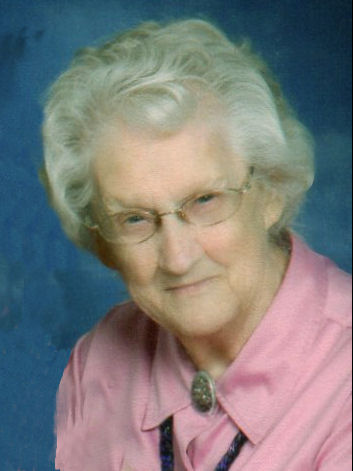 Pauline J. Roman, 86, of Coleman, died Friday February 6, 2015 at the MidMichigan Medical Center, Midland, with her family by her side. She was born in Warren Township Sept. 11, 1928 the daughter of the late Albert & Verda (Haines) Arnold. Pauline J. Arnold married Clifford Roman September 12, 1947 in Coleman.

Pauline loved her Lord. She and Clifford traveled the United States, visiting Alaska twice. Her hobbies included puzzles, lighthouses and anything done by Norman Rockwell. She was very active in the Wesleyan Missionary Society, and was an unpublished poet. Her family was most important to her, time spent together were her happiest times.

Survivors include her husband Clifford of Coleman, children: Lavona Jane & Garrett Sweeney of Byron Center, Martin & Brenda Roman of Africa , Tim & Jan Roman of Coleman, Jim & Janet Roman of Coleman, Delilah & David Noble of Coleman, daughter-in-law Linda Andrews of MN, 27 grandchildren, 32 great-grandchildren, sisters Arthell & Kenneth Haggarty of Coleman, Helena Adams of TN, many nieces and nephews. She was preceded in death by a son Keith Roman, son-in-law George Powell, brother Clarence Arnold, sisters: Verna Ann Arnold, Kathryn Sayers, Lenora Waite and Ruth Bills.

Funeral and committal services will be held 11:00 am Thursday February 12, 2015 at the Clare Church of the Nazarene with Pastor Jim Young officiating. Burial will take place in the Warren Township Cemetery, Coleman. Friends may call at the O'Laughlin Funeral Home, Inc. on Wednesday from 2-4 & 6-8 pm and at the church on Thursday starting at 10 am until the time of services. In lieu of flowers, donations are suggested to World Missions, AGWM, 1445 Booneville Ave. , Springfield, MO 65802. Note: Roman Acct # 234502-#4117.