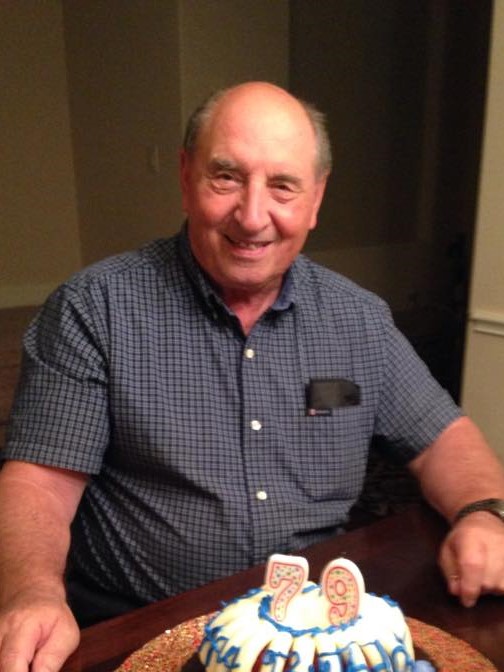 Robert R. "Bob" Rydman, 79, of Coleman died at home Saturday February 21, 2015. He was born Sept. 30, 1935 in Warren Township, the son of the late Homer & Sophie (Ordyl) Rydman. Bob married Loretta P. Draves June 17, 1961 in Coleman. He had retired from the Dow Chemical Company in 1995 after 44 years of employment as a Journeyman Tool & Die Maker. He served with the U.S. Navy during the Korean War. Bob loved working on his wrecked cars and attending car auctions. He enjoyed golfing, JAG motor coach trips and playing cards on the computer. Bob was known for his sense of humor. He loved to make people laugh. In his spare time he traveled and visited with friends, always looking at the comical side. He was a man of great knowledge, and would always be willing to do anything to help his friends and family.

Survivors include his wife Loretta of Coleman, daughter Roberta & Rick Moore of Auburn, son Raymond & Karen Rydman of TX, 4 grandchildren: Nicholas & Christopher Compton, Jessica & Mikayla Rydman and a sister Betty & Martin Allen of Coleman. Bob was preceded in death by his brother Loren E. Rydman.

Funeral & Committal services will be held 1:00 pm Thursday February 26, 2014 at the O'Laughlin Funeral Home, Inc., Coleman, with Pastor Dave Mead officiating. Burial will take place in the Warren Township Cemetery, Coleman. Friends may call on Wednesday from 2-4 & 6-8 pm and on Thursday starting at 12 noon until the time of services. In lieu of flowers memorials are suggested to the Coleman Veterans Memorial or planting a tree in Bob's memory.