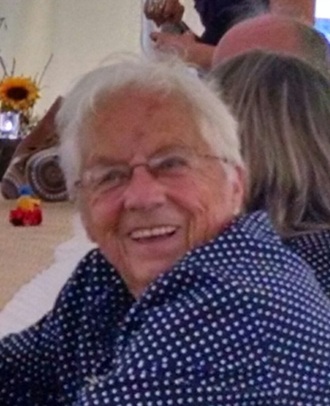 Ruth G. 'Mum' Bower, 89, of Coleman, died Wednesday November 26, 2014 at the MidMichigan Medical Center, Midland. She was born June 20, 1925 in Midland, the daughter of the late Alfred & Irene (Meese) Otis. Ruth G. Otis married Dale E. Bower March 12, 1943 in Toledo, Ohio. He died April 20, 1983. Ruth's life revolved around her family. She also enjoyed knitting and her pets.



Survivors include her daughters, Judy & Walter Schreiber of Coleman, Darcie Bower of Coleman, 9 grandchildren, 8 great-grandchildren, sisters Ethel Lennox of Coleman, Rhea Richards of Saginaw and sister-in-law Gloria Otis of Coleman. Ruth was preceded in death by her sons Allan 'Turk' & Larry 'Bear' Bower, grandson Treavor Dale Allen, brothers Wayne & Gale Otis and her sister Alma Shaw.

Funeral services will be held 11:00 am Monday December 1, 2014 at the O'Laughlin Funeral Home, Inc., Coleman, with Rev. Jack Steenbergh officiating. Burial will take place in the Warren Township Cemetery, Coleman. Friends may call at the funeral home on Sunday from 4-8pm and on Monday starting at 10 am until the time of service. Memorials are suggested to the Isabella County Animal Shelter.