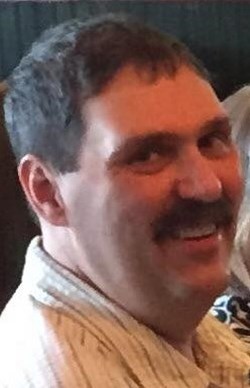 Thomas J. Bishop, 57, of Coleman passed away peacefully Friday July 15, 2016 after a difficult battle with cancer.

He was born August 10, 1958 in Flint. Tom spent decades managing oil field and building services. He was proudest of his service in the U.S. Army.

Surviving are his wife Ramonda Bishop, mother Shirley & Richard Haller, step-mother Faith Bishop, sister Deborah Bishop, sisters-in-law: Kelly Bishop, Mary & Leonard Larkin, Peggie & Dewayne Brakefield, brothers-in-law Jerry Cronkright, Rodney Cronkright, many nieces, nephews, great-nieces and nephews, and Tayla his fur baby. Tom was preceded in death by his father Harry Bishop and brother Waine Micheal Bishop.

Cremation has taken place. His ashes will be interred in the Great Lakes National Cemetery in Holly along with his father. Memorials are suggested to the Midland County Cancer Services.