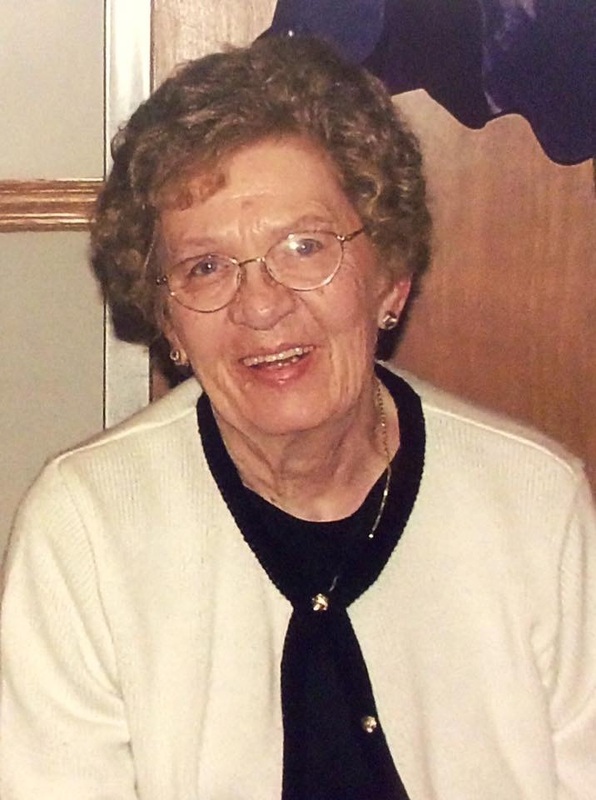 Vivian D. Ruhle, 86, of Coleman, died Thursday December 17, 2015 at MidMichigan Stratford Village. She was born January 22, 1929 in Stephenson the daughter of the late Axel & Thora (Rasmussen) Pearson. Vivian D. Pearson married Robert B. Ruhle May 28, 1949 in Lansing. He preceded her in death on March 4, 2010.



Survivors include her children: Ronald & Alice Ruhle of Sun City Center, FL, Suzanne Penn of Houston, TX, Judy Ruhle of Charlotte, NC, Mary & Dan Kareus of Gladwin, Roy & Holly Ruhle of Royal Oak, Jane Ruhle & Tim Fitzgerald of Mt. Pleasant, daughter-in-law Sue Ruhle of Sarasota, FL, 20 grandchildren, 20 great-grandchildren and a brother-in-law Donald Mitchell of Sanford. She was preceded in death by her son Vernon Ruhle, brother Roy Pearson, sisters: Eleanor Fanelli, Millie Hauck & Winnie Westman.



Funeral and committal services will be held 11:00 am Monday December 21, 2015 at St. Phillip Neri Catholic Church, Coleman, with Fr. Fred Kawka officiating. Burial will take place in the Warren Township Cemetery, Coleman. Friends may call at the church on Sunday from 3-7pm, where there will be a 7:00 pm Rosary. Memorials are suggested to MidMichigan Home Care. O'Laughlin Funeral Home, Inc. assisted the family with arrangements.